Hotel Info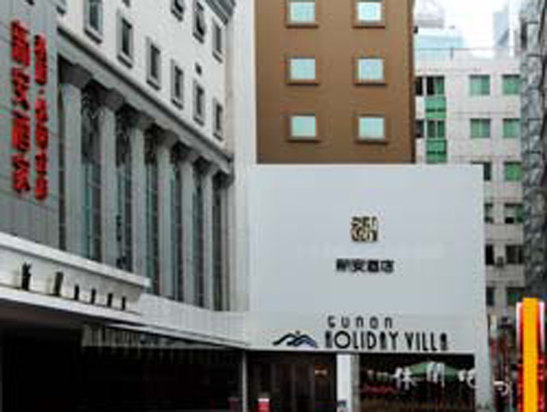 Shenzhen Sunon Hotel,Dongmen (Formerly Sunon Holiday Villa Hotel)
is located in Shenzhen Donghu Pedestrian Street. It is a must-visit place for business travellers in Shenzhen. It is surrounded by a large Shenzhen-Hong Kong characteristic night club, Workers' Palace of Culture, and is close to Exit A of Laojie Metro Station. Take the subway directly to the railway station, Luohu Hong Kong Joint Inspection Building, Luohu Bus Station, Convention and Exhibition Center, Shenzhen Municipal Committee and Municipal Government, Huaqiangbei Electronic Supporting Market, Huanggang Port, Window of the World, Happy Valley, Folk Culture Village, Splendid China and other Shenzhen Business, economic and tourist attractions, transportation network in all directions, very convenient.
Shenzhen Sunon Hotel,Dongmen (Formerly Sunon Holiday Villa Hotel)
is managed by the world-famous International Holiday Villa Hotel Management Group. It has all kinds of comfortable and warm rooms. There are old-time Xin'an restaurants, old-time Xin'an moon cakes, Xin'an private dishes, plaza lounges, meeting rooms, business centers, and direct buses to Pedestrian Street shopping malls and Shenzhen-Hong Kong, allowing guests to enjoy a fast and comfortable journey.